Detect broken or slack yarns or wires with quality detectors from Eldon. Our yarn break sensors are all mechanical, operating with internal micro switches. These can be wired in conjunction with a yarn cutter, or directly wired to stop the machine in the event of yarn breakage. Learn more by downloading the information in the links below.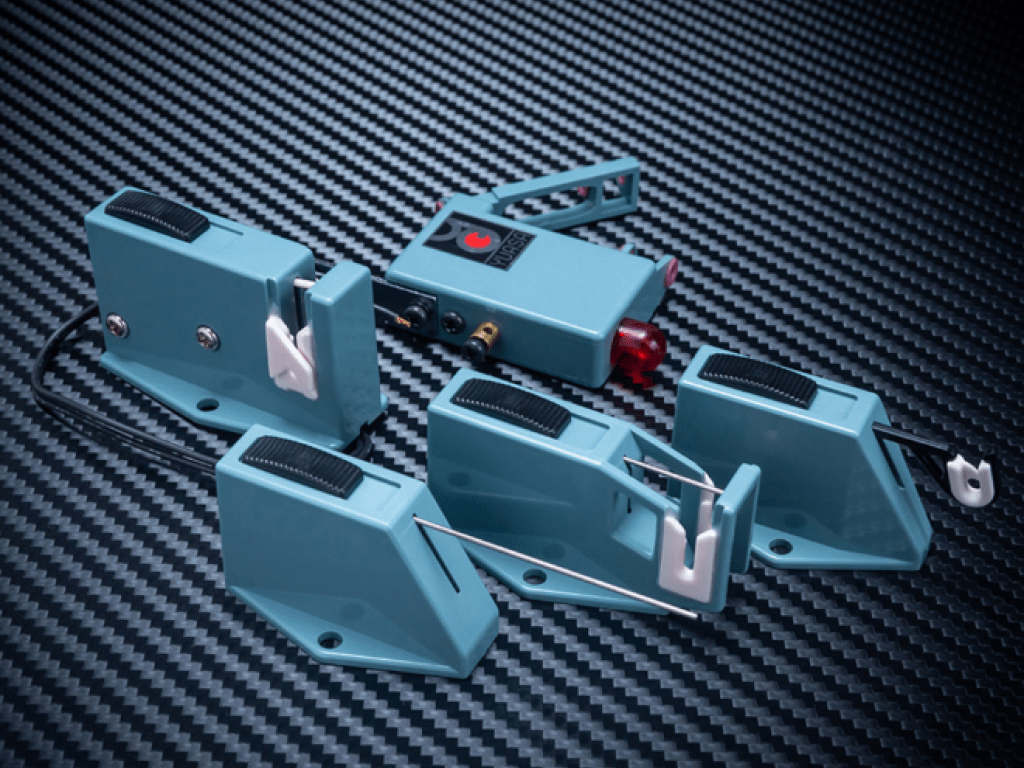 View Yarn Break Sensors
Yarn Break Detector / Sensor
This device can detect when yarn or wires become broken or slackened.
When a yarn break is detected by the sensor, the machine can be made to stop so the broken end can be fixed. All of these devices work mechanically, detecting broken or loose yarns with a sensor arm.
Some of these detectors can be customized with different entrance and exit ceramic yarn guides, and also with respect to the wiring of the internal switch.