Minimize yarn damage using ceramic oiling guides and spin finish applicators from Eldon. Through our partnership with Yuasa Yarn Guide, we offer these specialized yarn guides to the North America Market. Read on to learn more about these textile machine components.
Oiling & Spin Finish Applicator Guides
These guides add oil/ spin finish lubricant to synthetic filament yarn to assist with production and to reduce broken yarn filaments. Depending on the denier and type of yarn, we can recommend specific applicators which are optimized to reduce friction, to minimize damage, and to conserve the finishing oil.
View or download these links to learn more about oiling guides:
Twist Stop Wheels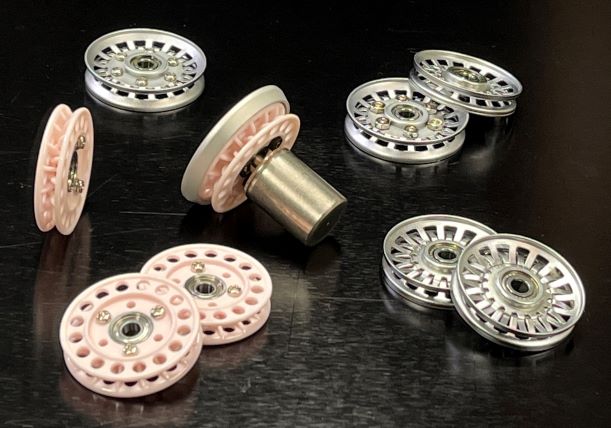 Twist stop wheels are used in the false twist texturing process of synthetic fibers to isolate twist in the yarn, preventing it from twisting to the creel and causing broken ends. These wheels are available in ceramic, or in hard chrome plated metal.
For metal options, matte finish and mirror surface finishes are available. In ceramic, standard and mirror-polished finishes are available. Hard chrome plated metal twist stop wheels are lightweight and less likely to fracture than their ceramic counterparts.
Read more about twist stop wheels: