Quality bearing roller guides from Yuasa Yarn Guide of Japan are available at Eldon. These are machinery parts that are assembled with bearing and roller guides put together. The rollers are available in solid ceramic, ceramic inner ring with plastic side flanges, and an economy grade of plastic. They can be installed using: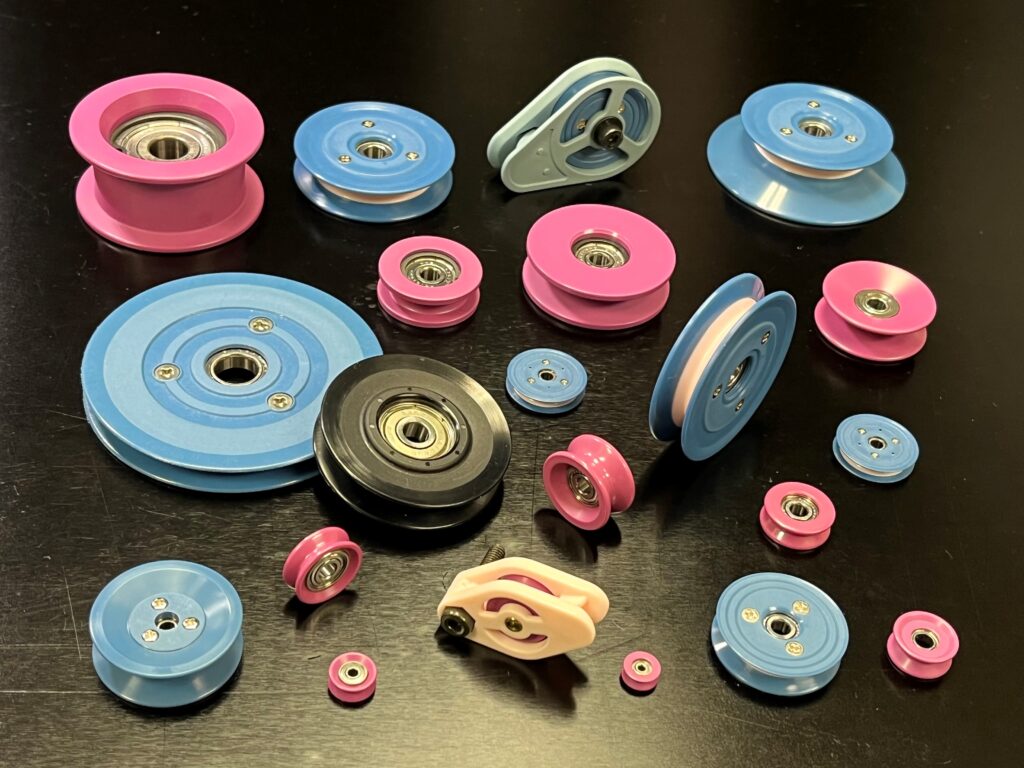 Other Bearing Roller Guides Available: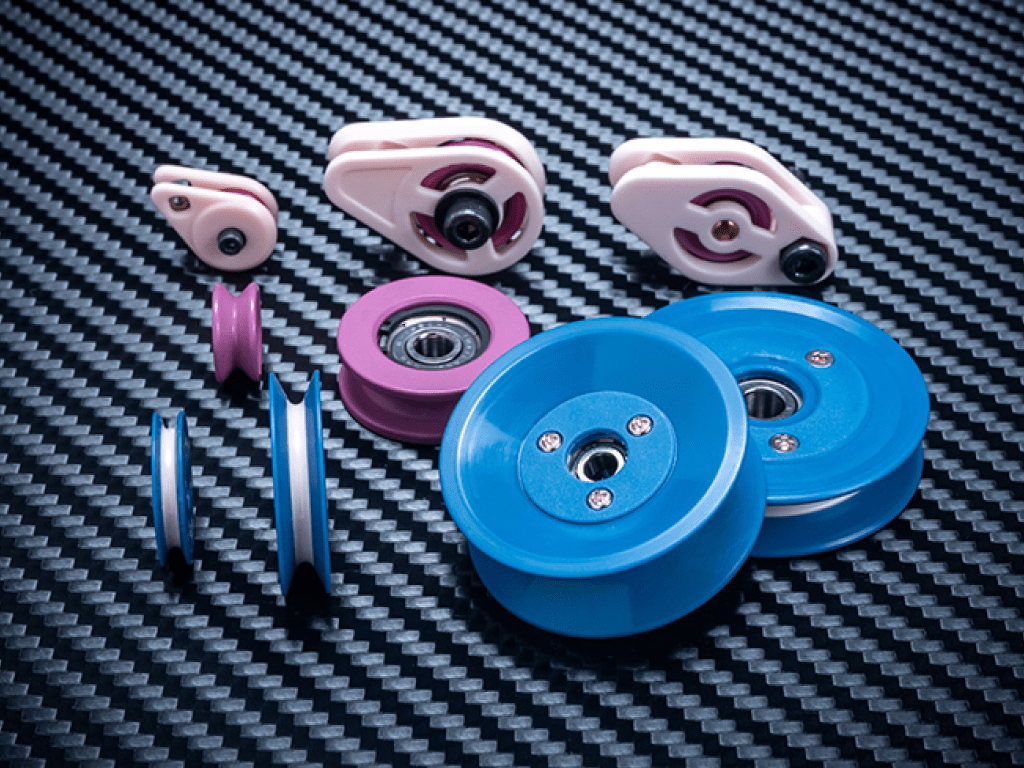 View Bearing Roller Products
Bearing Roller Guide
This assembly combines a bearing and a roller guide together, to make a low-friction, long-lasting yarn guide. The roller is available in ceramic, ceramic with plastic flanges, and plastic material.
There are various assembly and installation methods, the most common being to mount these onto a shaft or threaded rod.
For applications where it is necessary to prevent yarn and wires from coming off or popping out of the roller groove when running, we also offer the trap bearing roller assembly, in which a roller guide is sandwiched between a housing with hooks (keys) or a ball to capture the yarn.